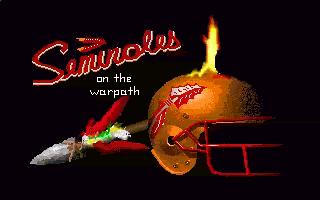 Who We Are
We are a group of FSU fans and alumni who meet and work to raise dollars for scholarships and to support our favorite university. In existence since August of 1996, we are close to 100 members strong and still growing.
Twice each year we sell Bar-B-Que dinners to raise money. Our biggest event is our annual golf tournament. We use the money we raise to help provide college scholarships for Sumter County students that will be attending Florida State University. We have awarded ten $1,000.00 scholarships to Sumter County seniors during the past three years. We also support Seminole Boosters, Inc. and the Florida State Alumni Association. Our club participated in the Vic Prinzi endowed scholarship program and the Sue Galkantas endowed scholarship program. Our club has a Tomahawk ranking with Seminole Boosters, Inc.
We received the 1999 Division 1 "Club of the Year" award after our third year as an organization and was awarded it again in 2000. Our club is a family oriented club and welcome new members.
Our club meets each month on the third Thursday of the month at Catfish Johnny's in Lake Panasoffkee, Florida. If you would like more information on our club please contact Donna Rowe at 352-568-0122 or e-mail us.


Home